PowerSites® Display & Retargeting leverages the power of interactive display advertising to reach your target audience across all devices using the Google, Bing, and Yahoo! Display Networks to increase brand exposure, acquire new leads, and drive repeat visits back to your website. Our team of PPC Specialists and Graphic Designers work with you to create display and retargeting campaigns optimized to generate qualified leads and foot traffic.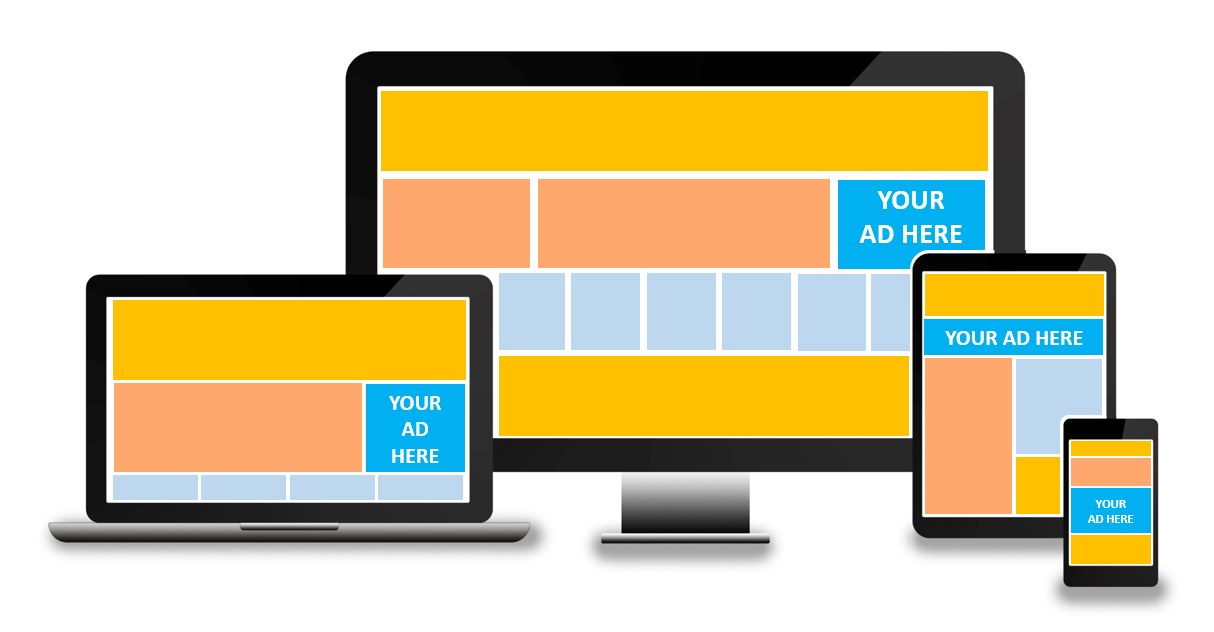 What is Display Advertising?
Display Advertising is interactive advertising that leverages display, or banner, ad units on a website or across a network of websites. These ads are typically purchased using a CPC (cost per click) or CPM (cost per thousand impression) model. At PowerSites®, we use the power of the Google Display Network and the Yahoo! / Bing Ads network to target your ideal customer across millions of websites with display ads. We can target these ads based on geography, keywords (aka contextual targeting), specific websites, categories of websites, demographic, and behavioral profiles of consumers.
Most website visitors don't convert into leads on the first visit. In fact, just like most consumers window shop in the real world, they also will likely not convert on your website until they have visited multiple times. Retargeting allows you to target consumers who have already visited your website or you can target ads to those who came to your website and did not complete a desired action (make a purchase, fill out a form, left items in shopping cart, etc.). A consumer will essentially be followed by your display ads across the internet as they visit any of the millions of websites included within the Google Display Network and Yahoo! / Bing Ads network. Just how powerful is Retargeting? Display Advertising campaigns typically have click through rates lower than .07%. Retargeting campaigns on the other hand are 10X that at .70%.
We'll drive display ad traffic wherever you want it.
Our team of Graphic Designers can build landing pages specifically designed to convert those who click on your display ads into qualified leads, or we can simply direct traffic to your website.
We'll work with you to create the best display & retargeting campaign possible.
Staying true to our DIWY (do it with you) philosophy. PowerSites® has a team of PPC Specialists, Graphic Designers, and Digital Service Representatives at the ready to help you create the best display ad campaign geared to driving the results you want.
Display
&

Retargeting Campaigns come with:
.
10
%
The average Click Through Rate of Display Ads is .10% on your website according to SmartInsights.com. Needless to say, display advertising is more about building brand awareness and less about direct response.
70
%
Website visitors who are retargeted with display ads are 70% more likely to convert on your website according to CMO.com
10
X
Retargeting campaigns drive 10X more clicks on average than standard Display Advertising campaigns according to Digital Information World.